Welcome to MICH
The School of Natural HealthFacilitating Holistic Consciousness​
Learn the pillars of complementary and alternative medicine together in ONE online program. Graduate with diplomas in homeopathy, naturopathy and holistic practice.
More than a certificate, MICH offers a complete system of understanding.
The complexity of health and disease cannot be grasped in a 6-month course, and a holistic practice cannot flourish based on a series of techniques.
International Accreditation
Join the revolution
in healthcare
Confused by how studies show the benefits of a food one day and then it's ill effects on another?
The complexity of health and disease can't be properly managed through knowledge of vitamins, supplements or remedies alone. MICH provides a complete system of understanding, and a way of individualizing treatment to the INDIVIDUAL, through diet, naturopathic supports and, most importantly addressing the root cause of what is creating their symptoms with homeopathy.
Developing yourself as a holistic practitioner at MICH includes a journey of self awareness and discovery that will help you to guide others on their path. This journey will bring you through, and beyond concepts of dualistic and mechanistic thinking into a greater understanding of the world and your role in it. Being able to move through your own paradigm shifts prepares you to work with others in a profound way.
MICH's extensive and integrated system enables MICH trained homeopaths to understand, access and apply a broad spectrum of remedies that ensures truly individualized treatment, and optimizes the innate healing response across all levels of their being: mind, body and soul. Match an individual's unique state to one of over 5,000 remedies found in nature using the most advanced system of Homeopathy ever developed.
In support of treating innate healing response for each client, you will learn how to support their body on all dimensions and in all stages of it's return to health within an integrated holistic approach specifically customized for the unique needs of each individual. Through our profound understanding of individual needs, we are able to design the most effective strategies to support the healing process using Naturopathy, Nutrition, Herbology and natural intervention.
Unlike other schools, MICH provides experiential training in a fully integrated approach. A certificate is not equal to a diploma. Your training in the MICH Holistic Practitioner program, entitles you to 3 diplomas including an internationally recognized diploma in Homeopathy.
The Guidebook You Need.

Our Gift to You and Your Transformation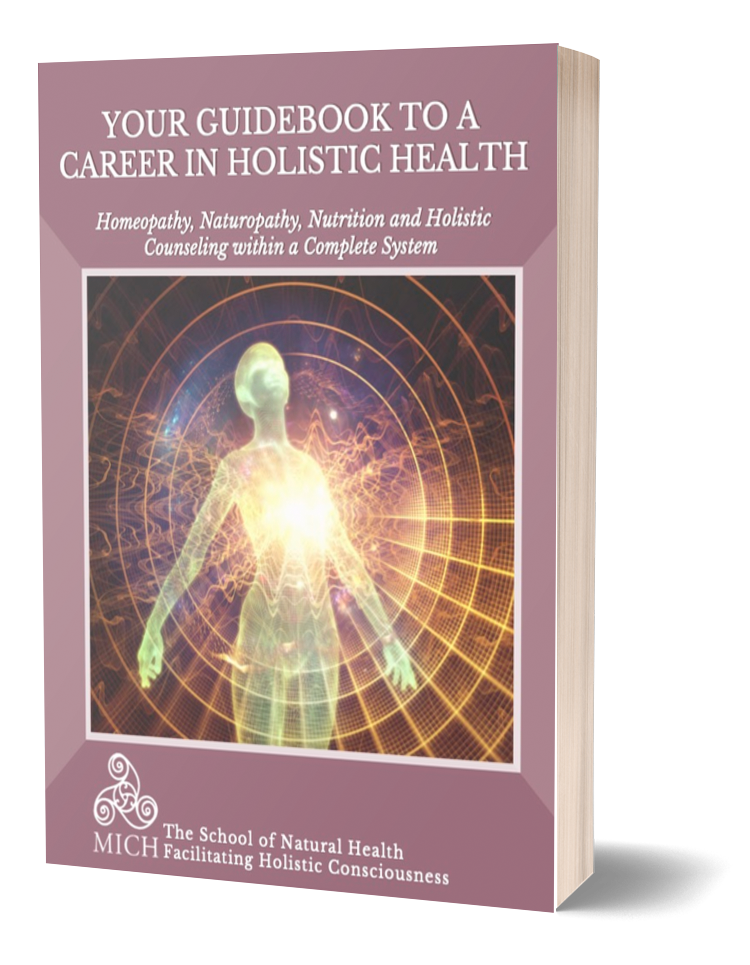 We prepared the Guidebook to a Career in Holistic Health just for you. Discover the 5 keys for success for a holistic practice, take a questionnaire about aligning with your purpose, and explore the most powerful system of Holistic Integrative Medicine in this free and complete 80-page guide.
You'll also learn more about our self-paced, mentored online diploma program which will transform you into a competent, successful, fully accredited Homeopath, Naturopath and accomplished Practitioner of Holistic Medicine.
What's missing from conventional and alternative medicine?
What is Integrative Medicine?
Integrative Medicine is the recent attempt to bring back the missing branches of western medicine. Click the video below for more info.
What is Holistic Medicine?
The true origin and meaning of "Holistic" in medicine and what makes practice "Holistic". Click the video below for more info.
Enhance and uplift your life and the lives of others through the fulfilling, meaningful, holistic career you always wanted to have.
Connect with us... speak to a faculty member today
Set up a free holistic advisory session at a time that works best for you. We will answer any question you have about taking your next step to becoming a holistic health practitioner.
A Dedicated Team of Teachers and Mentors
Everyone on the faculty and staff at MICH is a holistic practitioner and dedicated to upholding and enhancing the workings of the vital force that is essential to the health of every living being and is available to you in the mentorship that is INCLUDED in your tuition.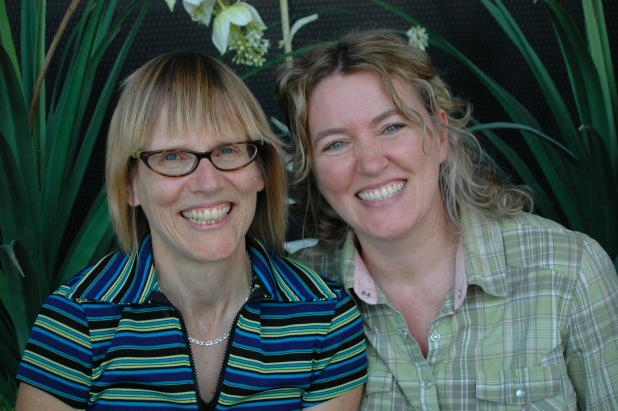 Post Graduate Community & Continued Education
The essential training in Noumedynamic Dialogue prepares you to work with others in your practice and lays the groundwork for a strong community. We know that working as a holistic practitioner doesn't need to mean working in isolation and our graduates benefit from the deep connections they make with their mentors and peers.  Enrolling in post graduate training means that you benefit from referrals, as well as continued access to all reference and teaching materials that are continually updated with new, leading edge information.
We set you up for success
One program and system of understanding that spans across all 3 systems of medicine and every modality of practice in holistic health.
RECOGNIZED ACADEMIC TRAINING
All the academic training required by professional associations & colleges in a fully recognized diploma program.
Human Anatomy and Physiology, Pathology and Pharmacology required to be fully accredited, and taught from a whole-body, HOLISTIC perspective, specific to the needs of a holistic practitioner.
LEADING-EDGE INTEGRATIVE MEDICINE
3 Diplomas from ONE fully integrated program that seamlessly combines : Holistic Practice, Homeopathy and Naturopathy.
ACCESS ALL OF NATURE'S HEALING VIBRATIONS
Learn to use over 5,000 remedies by the time you graduate: find the BEST fit for & ensure successful treatment: MICH Method & Noumedynamic Dialogue.
UNDERSTAND HOW THE HEALING RESPONSE GETS ACTIVATED
Understanding that combines traditional wisdom with the leading edge: Quantum biology, Subtle energy fields, Body-mind research.
Know how to practice leading-edge HOLISTIC medicine in a truly holistic approach: addressing the individual as a whole. To understand what makes an approach truly holistic watch these videos.
* GO AT THE PACE YOU WANT WHEN YOU WANT
Complete the online program in as few as 18 months full time, or take the time you need.  Schedule your studies during the months or seasons which are most convenient for you.
* ACTIVE LEARNING: PERSONAL MENTORSHIP & LIVE INTERACTIONS
Live interaction with experienced teacher-practitioners and colleagues. LIVE case-taking practice from the very start, where you actively practice under supervision. Ensures you develop extensive professional proficiency, expertise and confidence before you graduate.
* PERSONALLY ENRICHING TRANSFORMATION
A unique transformative process that awakens your sense of awe and brings you into closer contact with a deeper reality that is nourishing, sustaining and full of compassion.
Experiential learning brings you great insights and shifts the way you perceive yourself, the world and others. It is a gift to yourself, one that will inspire you and energize your life, your work and your relationships.
* EXTENSIVE POST-GRADUATE SUPPORT
Case Management and Continuing education specifically designed to keep the MICH practitioner at the leading edge of Holistic Medicine, including support to help get you started with client referrals.
*These items are special considerations for adult learners to stay engaged and to succeed.
We offer our 3-Diploma online program for as low as...
Additional to 3 diplomas, our program includes one-on-one live mentorship, access to reference materials and resources that are constantly kept up to date,  supervised intern clinic and flexible payment plans.
*Based upon current exchange rates.
WHAT OUR GRADUATES HAVE TO SAY
MICH merges what holistic practice has always proclaimed should be inseparable: the mind and the body.
Dot Wojakowski
BA, BSW, ND, DHom
It is a life-changing experience, helping us to reconnect, retune, inducing a sense of freedom, and most of all, provoking oneness.​
Marta Bachetti
Bsc (Biochem) & Business​
I feel true comprehension of health and disease has only really begun since studying at MICH.
Jenn Holzgang
Herbalist, ND, NHC, DHom
By holding the space, guiding me and pushing my limits, MICH enabled and continues to enable me to grow.
Anne Landry
MBA, CFA
Ready to Transform Your Life?
Here are three portals for transformation: