MICH Offers Unique, Self-Paced & Mentored Professional Training
Our Diploma Program offers integrated training as a Holistic Practitioner, Naturopath, centred on the most advanced system of Homeopathy ever developed. You will have everything you need to be fully accredited and develop a practice that is truly holistic and integrative whole mind-body healing. We also offer continuing education, training & mentorship for all our graduates.
Join us in helping humanity evolve to deeper awareness and greater interconnectedness with the wholeness of nature and life.
It is not just book learning that you walk away with, you acquire the confidence and competence that can only come from being exposed to all types of situations and individuals.
Diploma Program
THREE diplomas ALL in ONE program
Continuing Education
KEEP UP WITH LEADING-EDGE DEVELOPMENTS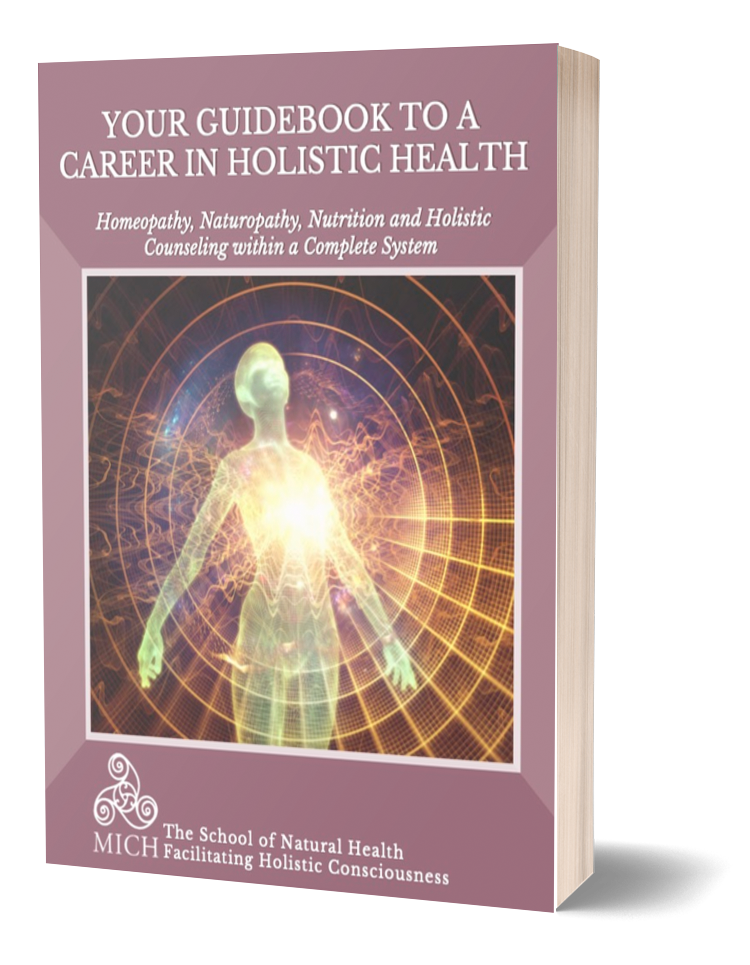 Steps to Become a Leading-Edge Holistic Practitioner
Transformation can be a difficult decision to make all on your own and, no doubt, you will have questions.
Your Guidebook to a Career in Holistic Health is an 82-page document that contains 50 pages of full descriptions of the courses you'll be taking in the program.
One of our team members is ready to meet with you to answer all questions you might have so you can get the information you need to take the leap into your new life and career so you can start to help others in the world transform too.
MICH Shares Leading-Edge Research
MICH's faculty is always engaged in actively learning and expanding their knowledge and shares these learnings with the MICH community of students and the public at large.
Join us in helping others meet life's challenges
Increase their vitality, health and well being... in a way that respects the uniqueness, wholeness and interconnectedness of all living beings.