The Homeopathy Diploma Program
(also known as the MICH Diploma Program)
is a Self Paced & Mentored Program

Professional Training with THREE Diplomas Become a Fully Accredited Homeopath, Naturopath, and Holistic Health Practitioner
Gain the confidence and expertise that can only come from studying with those who have mastered their craft and have the experience to bring out the best in others. The MICH 3-diploma program can be completed at your own pace and incorporates many holistic and innovative ways of learning.
Our flexible, modular, multi-format structure lets you design your personal program and set your own pace within a study schedule you create with a faculty member.
Experiential training, one-on-one facilitation, group online meetings and exercises, multimedia presentations, and clinical supervision provide an engaging, motivating, and enjoyable learning environment.
MICH training accommodates many different ways of learning by including one-on-one personalized facilitation, on-line quizzes, downloadable digital audio recordings, videos, and audio-visual multi-media presentations, interactive webinars as well as live clinical supervised training – to name just a few.
Homeopathy Diploma Program Overview per Level
the mich DIPLOMA PROGRAM CONSISTS OF 4 LEVELS
Applied (Noumedynamic) Holistic Health
First Aid Homeopathy
Holistic Nutrition Basics
Noumedynamic Dialogue
History of Medicine and Homeopathy
Anatomy and Physiology
Research in Homeopathy
Discover Holism
Foundation Level Mentorship Component
Foundation Level Clinical Practicum
Foundations of Holistic Practice L1
Materia Medica and Pharmacopeia L1
Homeopathic Principles, Practice Methodology L1
Level One Mentorship Component
Level One Clinical Practicum
Foundations of Holistic Practice Level Two
Materia Medica and Pharmacopeia Level Two
Homeopathic Principles, Practice Methodology Level Two
Pharmacology and Pathology
Tissue Salts and Oligosols
Level Two Mentorship Component
Level Two Clinical Practicum
Foundations of Holistic Practice Level Three
Materia Medica and Pharmacopeia Level Three
Applied Principles and Practice Methodology
Clinical Internship
Client and Case Management Skills
Business Strategies and Marketing
Deontology: Ethics and Jurisprudence
Naturopathic Supports and Nutrition in Homeopathic Practice (Case Management)
Clinical Intern Case Submission (55 cases)
Level Three Mentorship Component
Level Three Clinical Practicum
Get to know the program
Download an 80-page Guidebook & full program syllabus
Read about program tuition
Download our tuition brochure for details about program costs
Get Mentored by practicing Homeopaths
EVERY MICH TEAM MEMBER Practices the MICH Method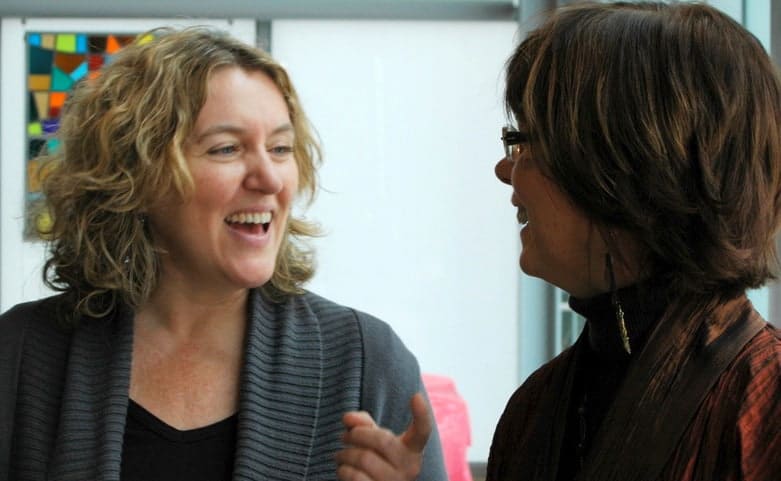 Mentorship with experienced, competent practitioners ensures that you are guided and supported in your learning journey with us. One on one facilitation in real life situations fosters your natural talents and unique skills, and gives you the confidence to practice your new vocation.
Throughout your training, you'll learn from a team of talented and experienced facilitators and teachers, and be accompanied and facilitated throughout your explorations to gain the integration necessary for competency as a homeopath and holistic therapist. Our founder, Judyann McNamara, has over 25 years of practice to which she brings insights that come from her background in quantum physics, quantum biology, transpersonal psychology and Holism, and you will personally experience the effectiveness of the MICH approach in both live and videotaped cases from the MICH clinic.
QUESTIONS OUR APPLICANTS OFTEN ASK DURING THE APPLICATION PROCESS
What MICH offers is a way of understanding many of the more challenging aspects of homeopathy essential to understanding disease and finding a similimum to work deeply to incite multi-dimensional life-altering effects.
MICH has developed and elaborated leading-edge therapeutic approaches based on trans-disciplinary research to optimize the effectiveness of homeopathy and naturopathic therapeutic intervention.
At MICH, you learn both the art and the science of the best researched, most used, and most individualized form of Western medicine that addresses, as Hahnemann said, the "immaterial" cause of disease.
Embark on the fulfilling, meaningful career you always wanted to have.
Study at your own pace with a schedule and a format that lets you manage the demands of modern life and with course material designed for adult learning that encourages balance and deeper reflection.